"Alcoholic drinks, rightly used, are good for body and soul alike, but as a restorative of both there is nothing like brandy." 

–George Sainsbury, 19th Century scholar/historian
"It's a quirk of history that, these days, people tend to think of cocktails as being made with gin, the whiskies and vodka. Everyone forgets about brandy. If ever there was a spirit as deserving of a renaissance as last week's rye, this is it."
The Daily Telegraph (UK), yesterday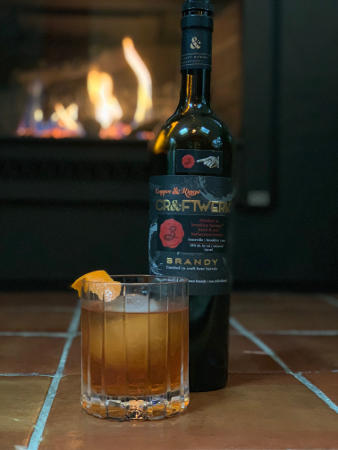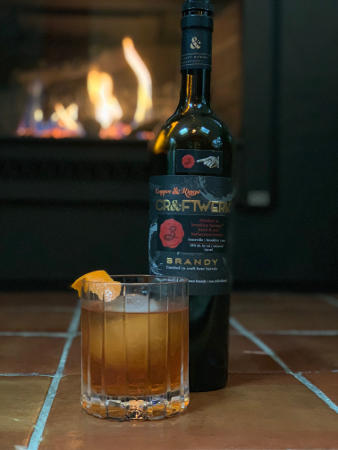 When you think of brandy, it's easy to envision rich old men in leather armchairs swirling snifters. But the fact is that brandy is fast becoming one of the most exciting – and delicious – players in today's cocktail renaissance. It's versatile like vodka or gin, has all the nuances of great whiskeys, and is terrific neat or as the foundation of a great drink.
Brandy is a spirit distilled from wine; in fact, the word 'brandy' comes from the Dutch "brantwijn" or "burned wine". There are numerous types of brandies – including Cognac, Armagnac and Pisco – and brandies can be made from fruits like apples and pears, too. The possibilities are almost limitless, and craft distillers have led the brandy resurgence of the past few years. Today, Copper & Kings is one of the very best.
Based in Louisville, Copper & Kings makes classic American brandies with a Kentucky bourbon twist. They use traditional low-and-slow copper-pot distillation, non-chill filtration, zero-added sugars or flavors, and new American oak or used bourbon barrels. Maybe most unique of all, they use the pulsations produced by massive sub-woofers blasting rock, classical and jazz to stimulate the alcohol molecules and create what they call 'sonic aging'. It's all a one-of-a-kind approach that produces a range of smooth and flavorful brandies – along with a terrific gin and absinthe, as well as orange curacao and bitters, too – that led one critic to recently say, "Copper & Kings are making awesome booze that caters directly to whiskey fans, and doing so with a cool, non-stuck-up attitude."
We agree, which is why we've invited Copper & Kings to showcase their products in some outstanding cocktails this coming Thursday 10/18 at Dive 106. We'll be featuring: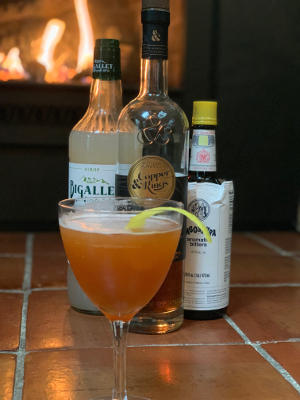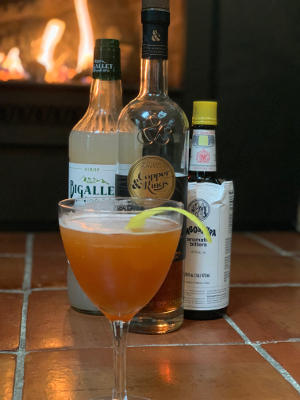 Copper & Kings Cra&ftwerk Old Fashioned

: No cherries, no muddling. Just simple syrup, brandy, bitters, and a touch of Menthe Pastille garnished with an orange twist.
The Goldfish:

Copper & Kings Dry Gin, Goldwasser, and Carpano Dry Vermouth.
We're looking forward to sharing these cocktails at our other locations in the weeks ahead. In the meantime, pull up a stool and start discovering some great Copper & Kings brandies at any of our Dive Bars. We've even got snifters, too.
Cheers,