"I can smell autumn dancing in the breeze.
The sweet chill of pumpkin and crisp sunburnt leaves."

~Author unknown

"Pumpkin spice lattes are egg nog for morning people"

~John Oliver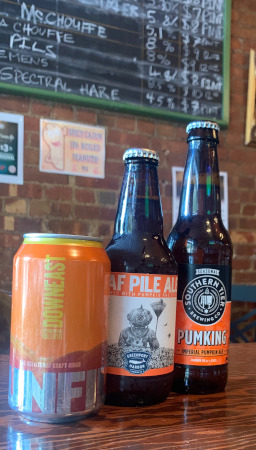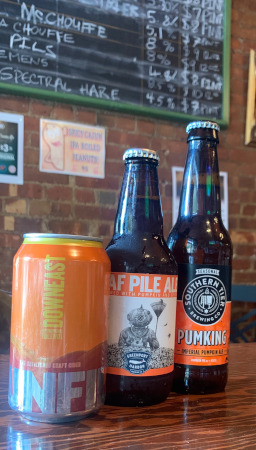 Fall is my favorite time of year, and therefore I will not tolerate any kind of disrespect, mockery or hatred of pumpkins. That said, any appearance of pumpkin, pumpkin pie, pumpkin spice or anything pumpkin-related must wait until the first day of autumn and not a day sooner, otherwise it becomes as confusing, annoying and just-plain-wrong as seeing Christmas displays immediately after Labor Day (I'm looking at you, Yonkers Costco). But now that it's officially October, our Dive Bars can officially express genuine autumnal pumpkin love in several of the best – and most delicious – ways we know.
Facts: Pumpkin is actually a winter squash – and botanically a fruit – planted in early July and harvested in September/October. One of the world's oldest domesticated crops, pumpkins originated in northeastern Mexico as early as 7,500 BC. Today, China and India grow nearly 50% of the world's pumpkins, while 95% of the pumpkins processed in America are grown in Illinois. The largest pumpkin in North America weighed 2528 pounds, grown in 2018 by Steve Geddes of Boscawen, New Hampshire. Pumpkin is a low-fat superfood, loaded with fiber, protein, Vitamins C and K, beta-carotene and antioxidants. What many manufacturers call 'pumpkin spice' is a combination of cinnamon, nutmeg, clove and ginger used in baking. And according to the Institute Of Food Technologists, 'pumpkin spice flavoring' can – and often does – contain more than 300 chemical compounds that mimic the taste of Thanksgiving dessert. Enjoy that latte, my friend.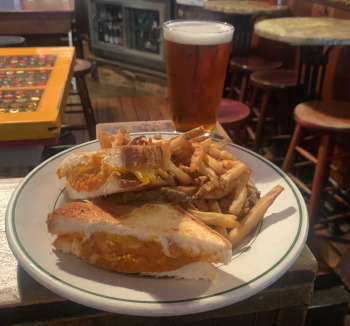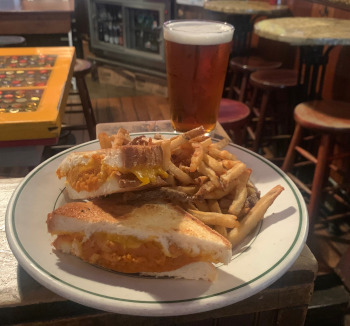 We take our pumpkin naturally/seriously at Dive Bars, which is why we're proud to carry a special seasonal selection of pumpkin beers, cider, and even a sandwich, too. And as always, we're proud to do business with craft brewers, distillers and bakers dedicated to the same levels of environmental and community responsibility as we are:  Downeast Pumpkin Cider is the unfiltered taste of fall in a can from great craft cider distillers in East Boston. Pumking Imperial Ale is brewed by our 'Why the hell not?' friends at Southern Tier Brewing in Lakewood, New York. Greenport Harbor Leaf Pile delivers all the flavors of autumn from the North Fork of Long Island. Brooklyn Post Road Pumpkin Ale is exceptional colonial-style ale from our friends at Brooklyn Brewery, and Schlafley Brewery of St. Louis is rightfully famed for their Special Release Pumpkin Ale.
You hungry? The kitchen at Dive 96 is making a terrific Grilled Cheese with Aged Cheddar & Pumpkin on fresh sourdough from Orwashers Bakery. And save some room for a delicious slice of classic pumpkin pie, which comes fresh-baked direct from Miss Grimble in the Bronx.
The weather is getting cooler, the air crisper, the leaves are changing color and falling gently to the ground. The days are getting shorter too, which means your evenings at any of our Dive Bars can start earlier. Because good times, good food, good friends and pure pumpkin love is everything the fall season – and a great neighborhood bar – should be.
Cheers, Lee