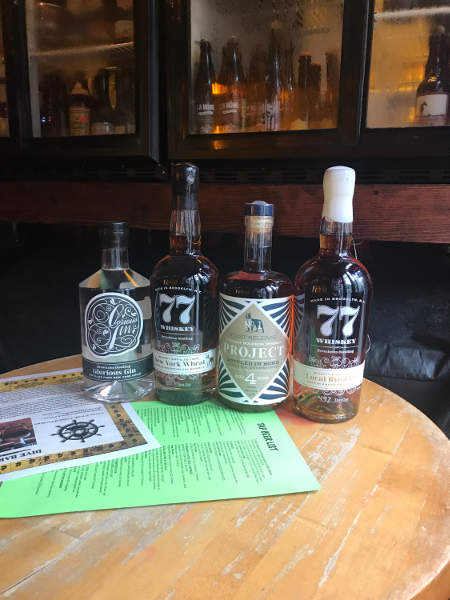 "A brand for a company is like a reputation for a person.
You earn reputation by trying to do hard things well."
Jeff Bezos
Keeping a small business 'locally sourced' takes commitment. From our craft beers to our pickled eggs to our everyday menu, we believe in keeping it farm-to-table, brewer-to-barstool and supporting our local economic community whenever and wherever possible. It also makes us fans of other like-minded small businesses that take their independence and craftsmanship seriously. And the people at Breuckelen Distilling are taking it to another level.
When this Brooklyn-based company says they make their spirits entirely from scratch, they're not kidding. Since 2010, they've been milling and grinding their own New York farm-grown grains, fermenting and distilling their own mash with NYC tap water, then aging and bottling their own product, all from a former boiler room at 77 19th Street in Sunset Park. Founded by a former finance guy with no prior experience in distilling, it's the kind of commitment that demands hard work, devotion and vision. It's also the kind of determination that produces some terrific whiskeys and gin.
Their Glorious Gin starts with a neutral spirit distilled from New York wheat, then adds hand-blended organic botanicals like rosemary, ginger and fresh grapefruit and lemon peels to the traditional juniper base.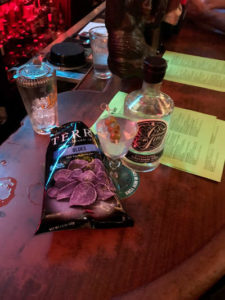 It's a recipe that makes for a highly aromatic bouquet, an herbal fruity flavor and a spicy ginger finish. It also makes a martini that will rock your world.
Breuckelen distills three different whiskies, and each one is a winner. Their 77 New York Wheat Whiskey is distilled from state-grown grain and aged for at least 4 months in charred oak barrels in their East New York warehouse. It's nicely spicy and gently sweet, making it perfect for sipping. Their award-winning 77 Local Rye & Corn Whiskey blends separate 90% rye and 10% corn mashes aged for up to a year in American oak, and bottled at 90 proof. The flavor is full-bodied, with plenty of rye spice and unique floral notes. It's an outstanding young whiskey, and makes an excellent Manhattan. And finally available is their Project No 1 Straight Bourbon, double distilled from a malted mash of New York grains, aged 4 years, and bottled at 100 proof. This is a deliciously full-flavored bourbon with big notes of cherry, caramel and cinnamon, and it's one of our new favorites.
Whether its cider from Sullivan County, pretzel rolls from The Bronx, an IPA from Oceanside or bourbon from Brooklyn, we love to support local businesses that produce great products on their own terms. You come to Dive Bars for the same reasons: Reputation is earned, integrity is tangible, and community means everything.
Cheers,
Lee