"When it comes to innovation, listen to your customers and never deviate too far from the comfort zone that made your bar successful in the first place. Your aim should be to expand consistently without alienating your loyal customers. That's what makes a bar – new or existing – great."
— From 'Essential Tips To Opening Your Bar' by Jon Taffer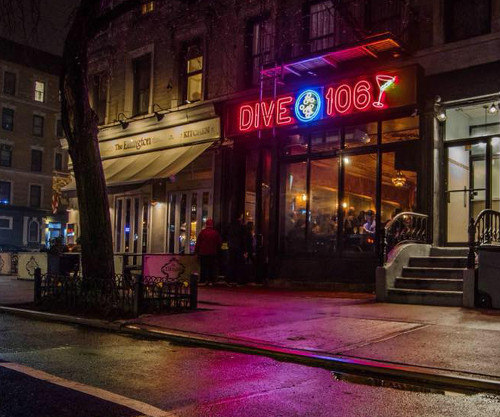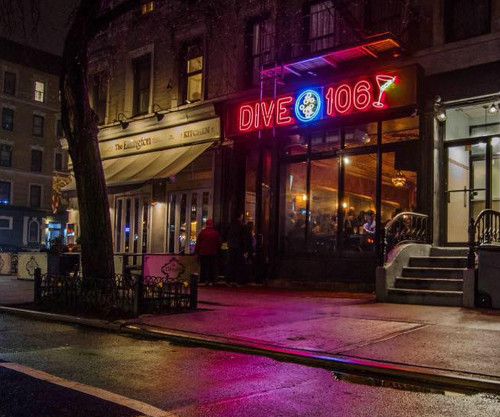 That yelling guy from 'Bar Rescue' makes a good point. But in our case, we already know what makes our Dive Bars great: For nearly 30 years, our trio of bars have been a neighborhood destination for real people to enjoy good drinks, good food and good times. We've prided ourselves on our distinctive service, décor and attitude. And we've built our reputation in this community one satisfied customer at a time.
Most of all, we have a fundamental understanding – and respect for – what makes the Upper West Side unique. I started my career in the early '80s as a bartender at The Abbey Pub on 105th, living and working in this neighborhood back when the 'Upper UWS' was still dangerous, small-business owners served the community, and there was a family-owned bar – like the recently-closed Abbey – every few blocks. I eventually opened three popular bars here that share an instinctive sense of local pride and responsibility. So when the opportunity came to acquire the space at Amsterdam & 106th, we knew what we wanted to do and exactly how it should be done.
The space has been a neighborhood bar probably longer than most of us have been alive. When I moved here in '82 it was still a place called Fells, where Tommy Fell ran the bar at night while his 85-year-old mother Agnes ruled it during the day. When Agnes died and Tommy retired it became Knight Deposit (which was the first gay bar in the area), then Night Café, then Amsterdam Tavern.
And as of Spring 2018, it's Dive 106.
From the restored original tin ceilings to the renovated kitchen, new menu and all-new staff, we are enormously proud of this addition to the Dive Bar Family. Come in for a great selection of beers and microbrews, as well as our weekly cocktail specials. Watch the game while enjoying great food and snacks, like our freshly boiled peanuts. Say hi to our friendly wait staff, good guy bartender Bill E., and bartenders/managers/co-owners Howie and my son Nick, who also creates the cocktail list and beer menu. And in a raise of a glass to local history and tradition, you can enjoy your food & drinks at a table made from the door we rescued from The Abbey Pub.
When you support local business, you're supporting a dream. Welcome to Dive 106, where the dream is alive and better than ever.
Cheers,
Lee