"Laughter is the language of the soul." -Pablo Neruda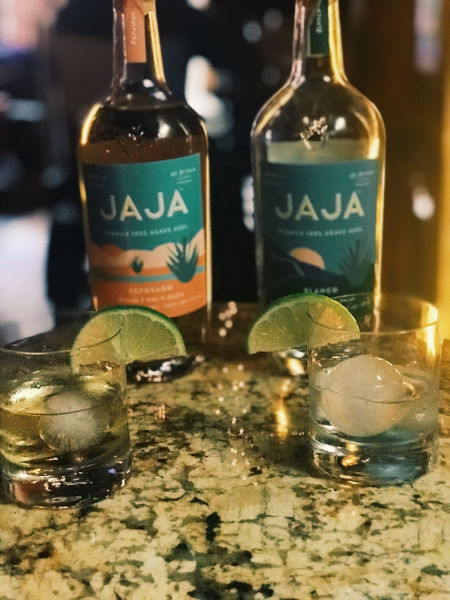 I've written about tequila before, and if you're paying attention you know the basics: Tequila is distilled in the region surrounding the town of Tequila in the central western state of Jalisco, Mexico and can only be made from the blue agave plant that grows in local volcanic soil (it's pretty much the same principle as the rules regarding Champagne). The planting, growing, harvesting, baking, mashing, fermenting and barrel ageing are all traditionally manual processes, lending individual brands their own distinctive taste and character. If you enjoy the subtleties of great whiskeys, you owe it to yourself to explore what's happening in the world of great tequilas.
And these days, our favorite new small-batch tequila is JAJA.
JAJA was founded by three friends – one of who is Instagram meme genius @fuckjerry – and pronounced 'HaHa'. They make their tequila from 100% blue weber agaves grown for at least 7 years in the Jalisco highlands, then harvested by hand, slow-cooked in brick ovens, and triple-distilled in copper pot stills using local volcanic water. They use traditionally precise methods for all of it, and have made a unique commitment to eco-friendly farming and sustainability in the region, too.
Their Blanco is a young tequila, meaning it's bottled immediately after distillation. The sweet and earthy taste of the agave really comes through here, along with nice notes of citrus and pepper. The Reposado – Spanish for 'rested' – is aged for six months in oak barrels, which brings out flavors of caramel, vanilla and honey. Both are remarkably smooth (and gluten-free, too), and I look forward to their upcoming Anejo/aged.
You should know that limes are for tacos, salt is for pretzels, and quality tequila doesn't need either of them. Try either JAJA neat or on the rocks, and discover what the next generation of artisanal tequila is all about. Because at our Dive Bars, we will always appreciate good tequila, good people, good times, and the good laughs that come with it all.
Salud,
Lee