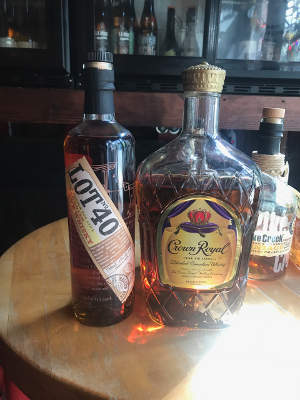 "She drank Canadian whiskey
Pure blended whiskey
She drank it like wine
Her eyes were the color of Canadian whiskey
Pure blended whiskey
So light brown and fine"
Tom Russell, 'Canadian Whiskey'
Canadian whisky does not get the respect it deserves. Among scotch, bourbon, Irish whisky and American rye drinkers, the whisky made by our neighbors to the north is too often dismissed as lighter and less interesting than their international counterparts. That's a huge misconception. Since the only law for producing Canadian whisky is that it has to be fermented, distilled and aged in Canada, this allows for multi-grain blends – including wheat, rye, corn and barley – that can create exceptionally smooth yet uniquely full-bodied flavors.
Canadian whisky first became popular here when the Civil War disrupted U.S. distilling, and then grew even bigger during Prohibition (which also allegedly launched the family fortunes of US/Canadian smuggling partners Joe Kennedy and Samuel Bronfman). In fact, Canadian whisky had always been the best-selling whisky in America until it was surpassed by bourbon in 2010. Today, Canadian distillers both large and small are making some terrific tasting whiskeys, and Americans buy nearly 75% of what Canadian distilleries produce.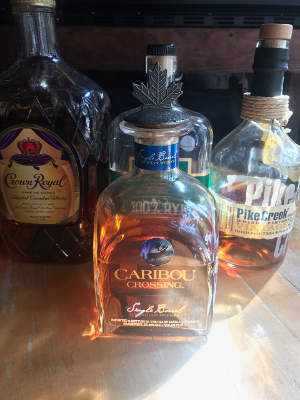 We've got some clear favorites: Lot 40 is a small-batch rye that's filled with big notes of rye spice, dill, pepper and cinnamon. It's a deliciously complex yet surprisingly smooth whisky that I would put up against the very best American ryes. Sip it, or add a splash of vermouth. Canadian Club 100% Rye is also a terrific rye, with creamy notes of butterscotch, wood and toasted grains. Caribou Crossing, made by Sazerac, is a single-barrel whisky that delivers a delicious blend of rye spice, corn, citrus, vanilla and oak. Let it breathe a bit, and discover one of the best Canadian whiskeys out there. There's a good reason that Crown Royal is a top-selling Canadian whisky, and it's not the purple bag. It's a light-bodied and always reliable blend of various-aged grain whiskeys, featuring sweet notes of caramel and creamy vanilla. Pike Creek is a small-batch blend matured in bourbon barrels and finished in vintage port barrels, which gives it a ruby red hue and ripe fruit nose. You'll taste soft notes of strawberry, toffee and honey along with peppery spice and ginger. It's a really interesting and flavorful sipper.
Stop by Broadway Dive and try any of these. The Canadian whiskey resurgence starts now.
Cheers, eh?
Lee