"Charm is a product of the unexpected."
~Jose Marti
The practice of distilling fermented grains is said to have begun with either the Babylonians in 2nd Century BC Mesopotamia or the Greeks in the 1st Century AD. What is known for certain is that the technology evolved from the medieval Arabs, with the earliest records discovered in 13th Century Italy. By the 15th Century, the Irish and Scottish began licensed distillation. The point is that whisky – both in its history and consumption – belongs to the world.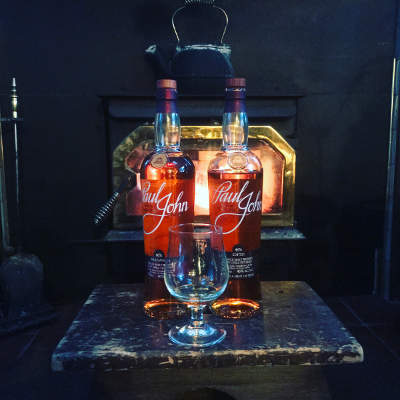 According to recent sales figures, India consumes almost as much whisky as the rest of the planet put together. In fact, eight of the top-ten bestselling whiskies in the world are Indian. But here's the odd thing: 90% of Indian whiskey is actually distilled from fermented molasses, which technically makes them rum. Today only three distilleries in India are producing traditional single-malts using barley shipped from northern farms, extracted in pot stills, and aged in oak for at least three years.
The Goa-based Paul John Distillery makes single malts with a lot of personality. The region's tropical climate accelerates the maturation process, causing a rise in the ABV (alcohol by volume) as well as an intensifying of flavors. Their coppery Brilliance, matured in bourbon casks, begins with a nose of honey and butter, brings a bit of cocoa to the palate, and finishes with a deep vanilla. Their Edited bottle delivers a distinctive smoky peat, along with notes of chocolate and mint. Either would pair well with spicy foods or savory snacks. I'm thinking Epic's organic pork rinds.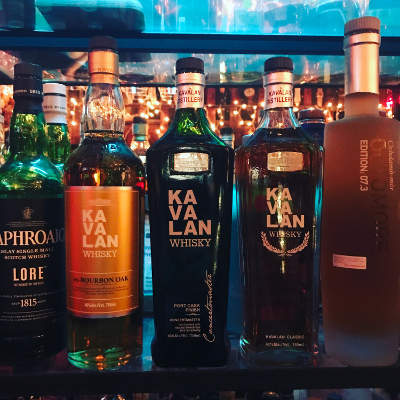 3,200 miles away on the Yi-lan Plains of northeast Taiwan, Kavalan – named for the area's indigenous people – utilizes the region's mountain spring water along with its intense heat and humidity (which increases evaporation, allows the spirits to mature quicker, and extracts oak flavors faster) to create some of the most complex and impressive single-malts anywhere. Their Kavalan Classic is elegant yet flavorful, with hints of mango and papaya. The Kavalan Port Cask is first matured in American oak, then finished in Portuguese wine barrels for bold fruit notes. And their Kavalan Ex-Bourbon Oak – the Gold medal winner in the 2016 International Spirits Challenge – combines a soft oak flavor from American bourbon casks with hints of vanilla, nutmeg and creamy barley. Add a dash of water to any of them, and their palettes unfold even further. All three are genuinely exceptional, with a staggering amount of global awards as further testimony.
Classic single-malts from Taiwan and India. Go figure. But as you're exploring the world of whiskies, it's proof that this journey is full of unexpected yet welcome discoveries. Stop by Broadway Dive where the Paul Johns and Kavalans are now on our menu and discover them for yourself. In the meantime, anyone know Hindi or Mandarin for 'wee dram'?
Cheers,
Lee